You can create a Zap to automatically update your data source in Klipfolio.
Set up a Klipfolio Zap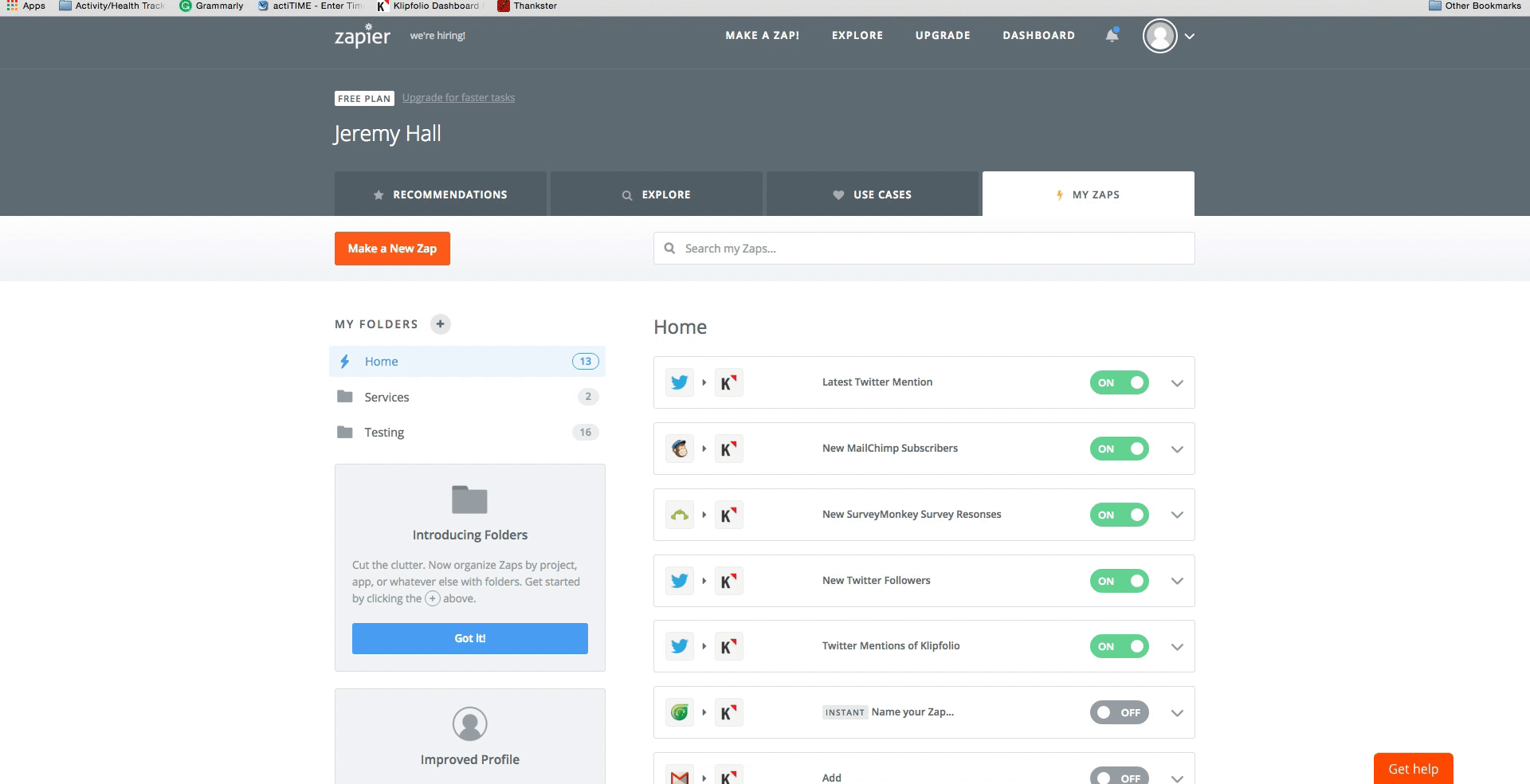 What Klipfolio actions are supported?
The Klipfolio app on Zapier supports three actions:
Refresh Data Source - Display the most up-to-date data in your Klipfolio data source.
*Add to Data Source - Add plaintext data to a data source in Klipfolio.
Update Data Source - Updates the entire data source in Klipfolio.
Each of our actions can be triggered by any of the other apps in Zapier (Gmail, Google Drive, Twitter, and more than 500 other apps). 
*Ensure your data source is set to Never refresh. See About data source refresh.
Create a Zap for the Klipfolio app
Watch this video for a quick overview of creating a Zap using Klipfolio:
Choose a trigger app from the drop-down on the left-hand side, then choose the desired trigger. Choose Klipfolio from the drop-down on the right-hand side, then choose the action you want the trigger app to execute.
Connect your account
Next you'll choose and test the account you want to use for the trigger and action app.
Paste in your Klipfolio API Key (required)
To generate or retrieve your Klipfolio API Key sign into your Klipfolio account. From the dropdown menu under your account name (top right) select My Profile > General Information > Edit (next to General Information) > Generate New API Key.
Set custom filters 
Custom filters ensure Zaps only trigger on certain trigger items. For instance, only emails that contain this subject line or body text. It's a simple way to get the granularity you need in your Zaps.
See Zapier's documentation for more information on using filters.
Create the action
 Pick the data source you want to work with from the dropdown list in the Match up screen.
About data source refresh
Data sources created from uploaded files, such as a CSV file, do not refresh. If you are using a JSON or XML data source, you must set the Queue for Refresh to Never. Go to Data Sources > Select your data source > Click General > Click Edit > Select Never from the dropdown for Queue for Refresh.
Test your Zap
It's a good idea to test your Zap before you activate it.
Activate your Zap
Now you're ready to work with data in Klipfolio using Zapier.
Check your plan to find out how many Zaps you can trigger per day. 
Support
If you have any questions, please contact support@klipfolio.com.